We recommend the following websites for more information about Angélique, Anne Golon and aspects of the books. More will follow shortly as this page is still under construction. Click on the button below to suggests others that we could feature.
---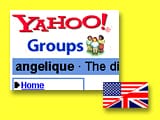 The web page of the official mailing list, hosted by Yahoo!Groups.
---
From the personal home pages of American Harvey J Adkins, the first president of Friends of Angélique, a major contributor to this website, and one of the leading authorities on the Angélique books. Includes a number of stills from the films.
---
An extensive site that is endorsed by Anne Golon as the official French language Angélique website.
---
French Angélique fan and afficionado Brigitte Collet's excellent English language site featuring biographies, analyses of the books, reproductions of over 100 book covers, and much more – even wallpapers to download. See also Brigitte's original 'Autologies' site, below.
---
The original site (in French) from Brigitte Collet (see her other site, above).
---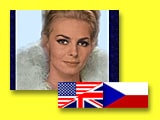 Michele Mercier: Angélique
Czech fan Michaela Cinková's tribute to the star of the Angélique films. Also available in Czech.
---
Angelica, Marquesa dos Anjos
An Angélique site for Portuguese-speaking readers, compiled by Brazilian fan, Beatriz Rocha.
---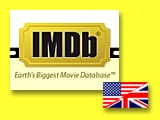 The Internet Movie Database
The leading cinema site on the Worldwide Web features various pages dedicated to the French language films which were based on the books and starred Michele Mercier as Angélique and Robert Hossein as Joffrey:
---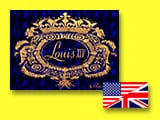 A lavish website by German Elena Steingrad, dedicated to the Sun King, who is a central character in the Angélique saga.